JSSR Auction Analysis: June 2013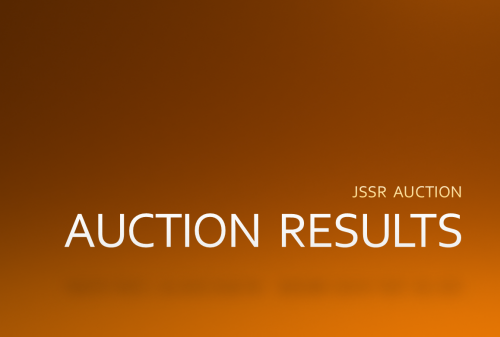 JSSR Auction Results Analysis:
This analysis is calculated based on the lump sum bid prices of total items in each category,
not the bid prices on individual items.
This analysis is an overall assessment of JSSR Auction results only.
Auctions results in June 2013 shown rain seasons indicated usual downturn for heavy equipment.
Comparison between June 2013 and May 2013 auction results are made with
respect to price per unit in types, models, number of equipment and conditions (on average).
Excavators size 1-5 ton, price increased by 10-15% rebound from the previous auction.
Prices fell for two consecutive months.
Excavators size 6-13 ton show no significant price changes .
This also caused by reduced auction units.
Excavators size 20 to 25 ton, prices dropped for the second consecutive month.
Most unit models are not popular in this region,and also the conditions
of the equipment is most the most important factor.
Wheel loaders prices fell slightly.
The conditions of the equipment and the models are not popular in this area.
Models that have gained popularity also declined by seasonal conditions.
Farm tractors prices no significant changes.
It is likely to be an upward trend for farm tractors this season as bid prices are
in a clear line of resistance and stability.
Forklifts  prices reduced in 3.5 to 7 ton sizes. Monsoon seasons and conditions of the equipment
are important factors. For forklift sizes 1.5-2.5 tons, there is no significant price changes.
Overall there is a good market demand of good conditions and new models units .
Heavy machinery such as rollers, bulldozers, graders prices sharply declined by seasonal conditions.
For miscellaneous items, prices declined slightly. reflecting that there is strong demand in the market.
In the company's perspective, the third quarter show downward trends.
We advise caution in selecting equipment for consignment.
"Understanding can help you out of present problem.
Vision can help you avoid future problem."
For more information please contact to your representative  person.
[This analysis is for JSSR Auction results only which may differ from the general market]