JSSR Auction Analysis: September 2013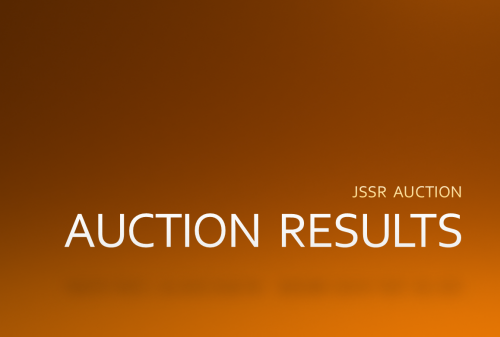 JSSR Auction Results Analysis:
This analysis is calculated based on the lump sum bid prices of total items in each category,
not the bid prices on individual items.
This analysis is an overall assessment of JSSR Auction results only.
Auction result analysis for the bid of September 2013 shown overall auction prices fell due to concerns for
Thailand's economics uncertainties, economic fluctuations and concerns of flooding due to typhoon season.
However, auction prices are still largely determined by bidder's judgement on conditions of the equipment.
Comparison between September 2013 and August 2013 auction results are made with
respect to price per unit in type,model, number of equipment and conditions (on average).
Excavators size 1-7 ton prices up 5-10% , rebound from the previous month.
General conditions of equipment in this category improved, contributing to the better prices.
Excavators size 10-20 ton prices fall 5-10% from the previous month.
This is due to conditions of the equipment and season.
Farm Tractors prices fall 10-15% from the previous month.
Prices for Farm Tractors were high for the last 2 consecutive months.
Forklift size 1-2.5 ton prices fall due to concerns for flooding of factories in industrial areas.
Season and conditions of equipment in the auction markets contributed to the fall in prices.
Forklift size 3 ton and above still received good respond from the market.
Forklifts with low and high mast pole that comes with accessories are especially popular.
Wheel loaders prices are still in the negative but is expected to improve in the fourth quarter of this year .
Machinery for civil works prices fall for the third consecutive months.
It is expected that prices will continue to be unstable until there is a clear project from the government.
Trucks for export prices fall for the third consecutive months.
This reflected a downward trends.
Miscellaneous items and spare parts for tucks general prices fall with respect to conditions of the items.
The company remains positive about business in general and
hope that the economy will rebound in the early quarter of 2014.
[This analysis is for JSSR Auction results only which may differ from the general market]