JSSR Auction Analysis: December 2013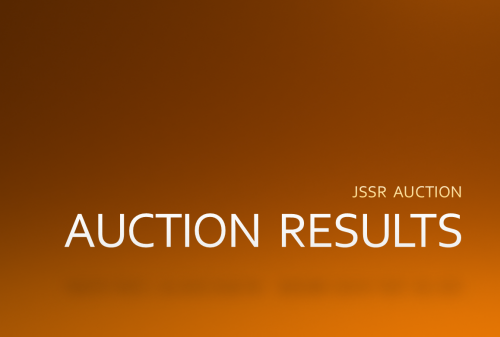 JSSR Auction Results Analysis:
This analysis is calculated based on the lump sum bid prices of total items in each category,
not the bid prices on individual items.
This analysis is an overall assessment of JSSR Auction results only.
Auction results in December 2013 as compared to November 2013 shown
no significant change in overall prices for each category.
Comparison between December 2013 and November 2013 auction results are made with
respect to price per unit in type and model, number of equipment and conditions (on average).
Excavators prices increased for all equipment in good conditions, ready-to-job-site equipment.
Wheel loaders prices increased for all sizes,
especially small and mid sizes in good conditions and ready-to-job-site conditions
Farm tractor overall prices down slightly.
Forklifts overall prices continue to fall. Forklifts in good and ready-to-job-site conditions
prices stood at the same level as the precious months.
Bulldozers, Rollers, and Motor Graders prices fall steadily.
There is a clear overall downward trend for prices of equipment in these categories.
Certain engine parts and accessories have been popular with consumers,
especially those coming from Japan in good conditions.
Although the Thai government have dissolved the parliament and announced new election date,
there is still an uncertainty due to the huge number of protesters calling for political reforms before the next election.
As a result, the political issues will be drawn out, and may inevitably results in economic instability.
As a precaution, it is recommended that the companies should trade sparingly
and wait to see if the political situation will develop towards either side.
[This analysis is for JSSR Auction results only which may differ from the general market]