JSSR Auction Analysis: April 2013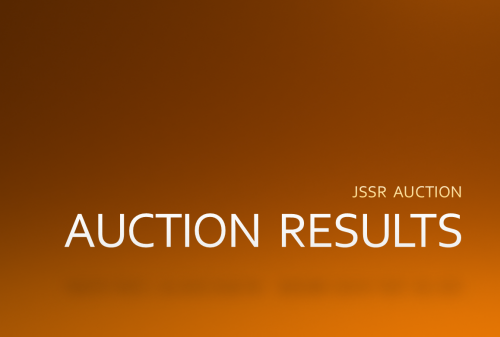 JSSR Auction Results Analysis:
This analysis is calculated based on the lump sum bid prices of total items in each category,
not the bid prices on individual items.
This analysis is an overall assessment of JSSR Auction results only.
Auction results for April 2013 prices declined in all equipment categories.
Bid prices reduced by about 10-20% compared with the results in last month's auction.
There is exchange rate appreciation of about 20% against Japanese Yen.
Most equipment consignment are from Japan.
Comparison between April 2013 and March 2013 auction results are made with
respect to price per unit in types, models, number of equipment and conditions (on average).
Tire Rollers and Macadam Rollers prices increased slightly.
Excavators size 1-5 ton prices fall 15-20%,
because of over supple of this type of equipment in the auction market and strong Thai Bath.
Excavators size 6-20 ton prices fall 10-15%, because of conditions of equipment and strong Thai  Bath.
Wheel loaders prices fall 15-20%.
Fork-lifts prices fall 10-15% due to over supply of this type of equipment in the auction market.
Farm tractors prices fall 10-15%.
Miscellaneous items are popular in the auction.
The economy is good right now, driven by the strong Thai Bath.
[This analysis is for JSSR Auction results only which may differ from the general market]